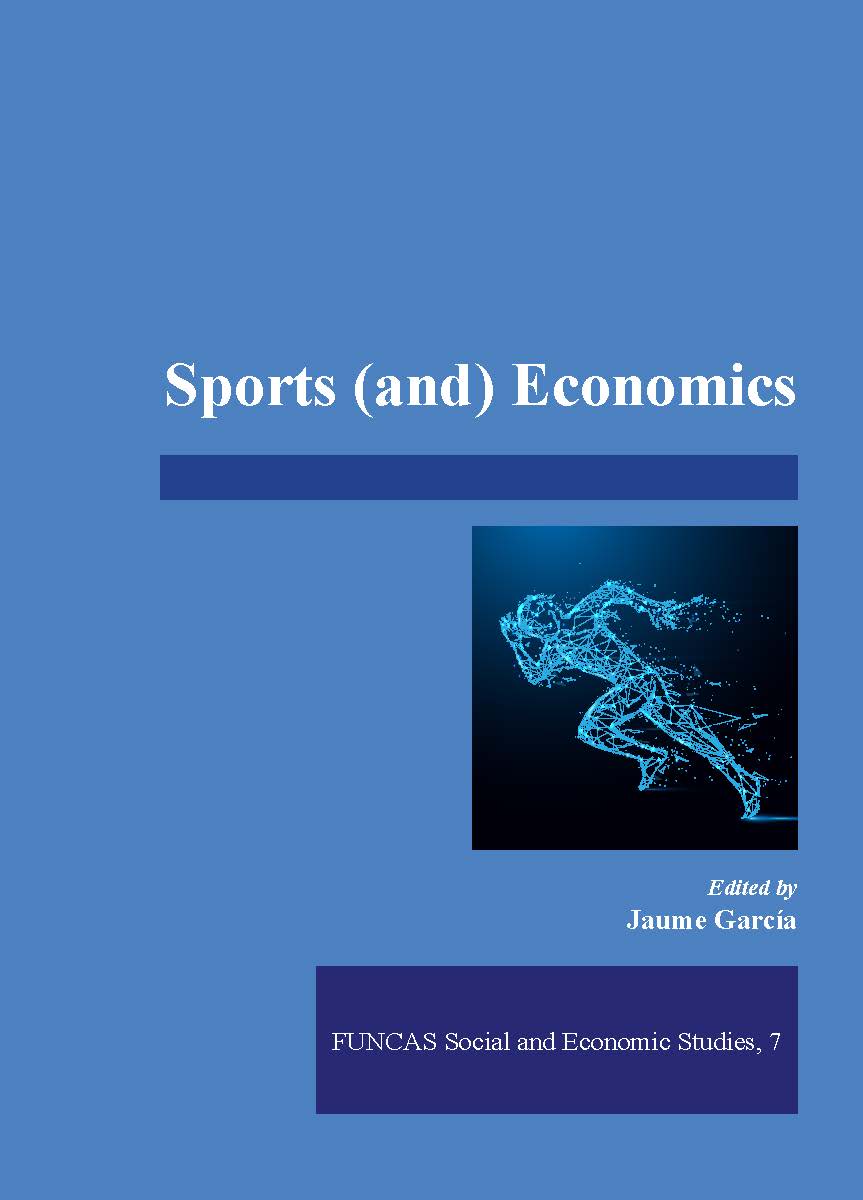 Sports (and) Economics
Fecha: abril 2019
Edited by Jaume García
Funcas Social and Economic Studies
Sumario
The Stones of Galileo: Sports as Economics
How Can the Competitive Balance Be Improved?
A Practical Guide to Measuring Competitive Balance
European and North American Sports Differences (?): A Retrospective
Behavioral Economics in Sports
Dominance and Distress
Demand of Professional Sports: Attendance and Audience
Betting: The Benefits and Risks to Sport
Labor Markets in Professional Team Sports
Investment in Talent and Visibility in the Media: A Study of Professional Football in Europe
Productivity and its Determinants in the UEFA Champions League Competition
Sports Finance: Revenue Sources and Financial Regulations in European Football
Sports Participation and Sport Public Policies in Spain
The Outcomes Related to Sport and Physical Activity: A Better Understanding of Health, Social, Labour and Academic Impacts
The Economic Importance of the Sports Sector and the Economic Impact of Sporting Events
Public Sector and Professional Sport
eSports: A New Era for the Sports Industry and a New Impulse for the Research in Sports (and) Economics?